Your Dream Wedding in Jerusalem
A wedding in Jerusalem is a life highlight overflowing with great symbolism, emotion and joy.
Mamilla Hotel offers you a magical celebration combining classic elements with creative genius in a unique Jerusalem atmosphere. Elegant and spacious halls, gourmet menus, stunning views of Jerusalem's Old City and uncompromising service will make this one of the best days in your life!
Steps away from the Old City and the Montefiore Windmill, Mamilla lends itself to photographs in Jerusalem's most iconic sites. And what better place for your Reception or wedding ceremony than the Rooftop Restaurant, overlooking 3,000 years of Jewish history.
And that's not all.
Continue your celebrations late into the night at the elegant Mirror Bar, where our talented DJs and rich variety of drinks will rock your guests till the early hours of the morning.
Contact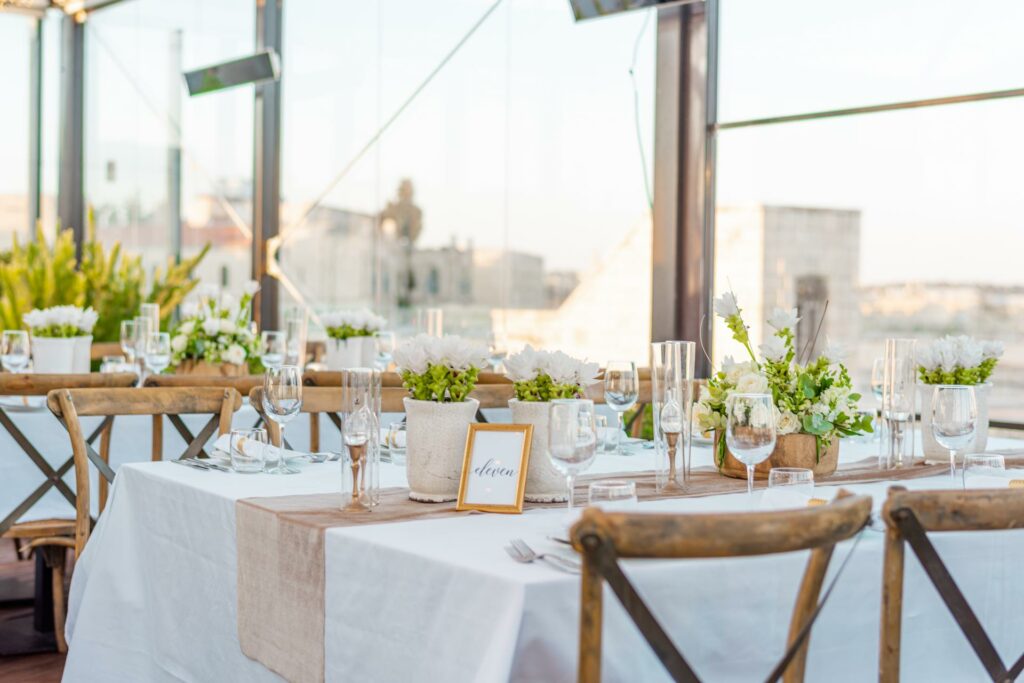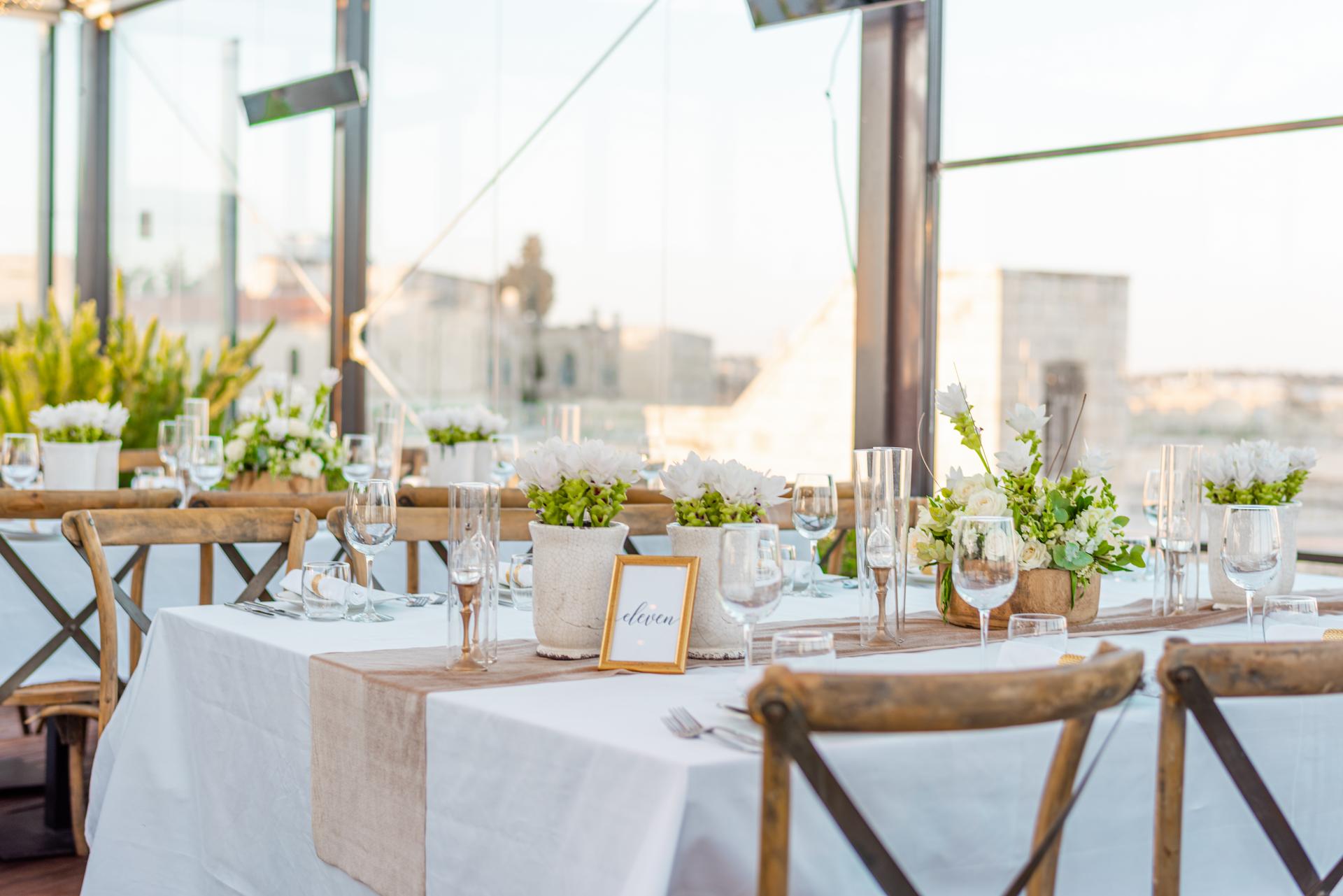 Sublime Spaces
With the view from our sweeping rooftop, we have a beautifully designed option for your happiest of happy days. The only hard part will be choosing one – and that's where we come in.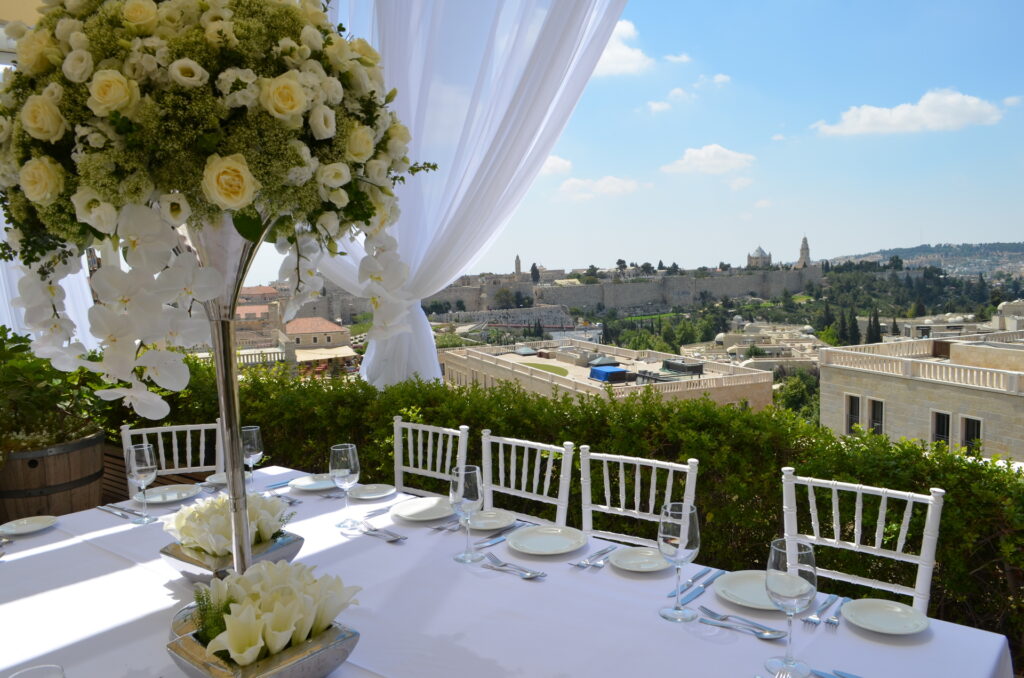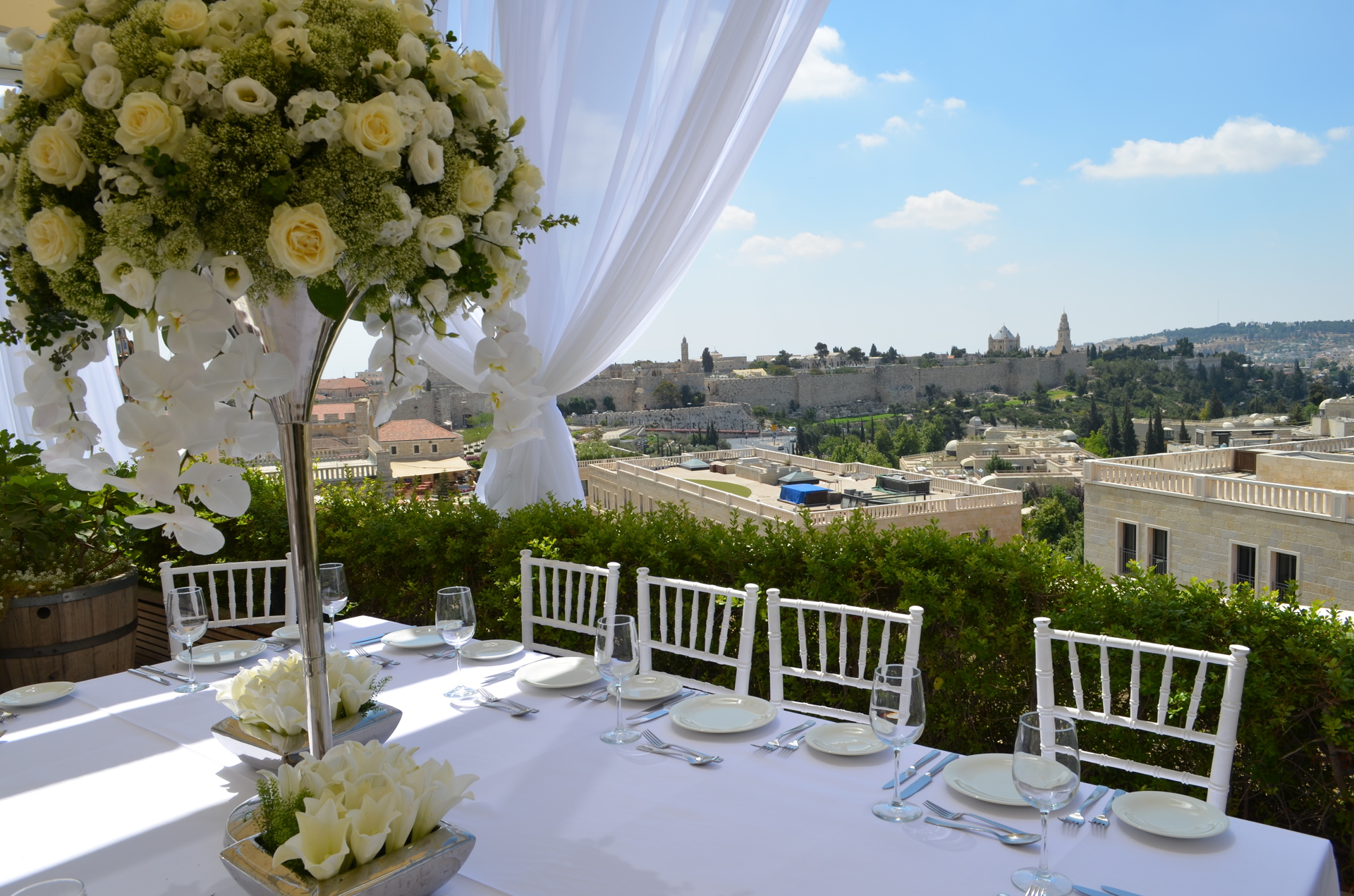 Carefully Catered
An exceptional menu awaits you and your wedding guests, courtesy of our talented chefs. With a smorgasbord of delicacies for your delight, your guests will have a sweet taste in their mouths for months to come!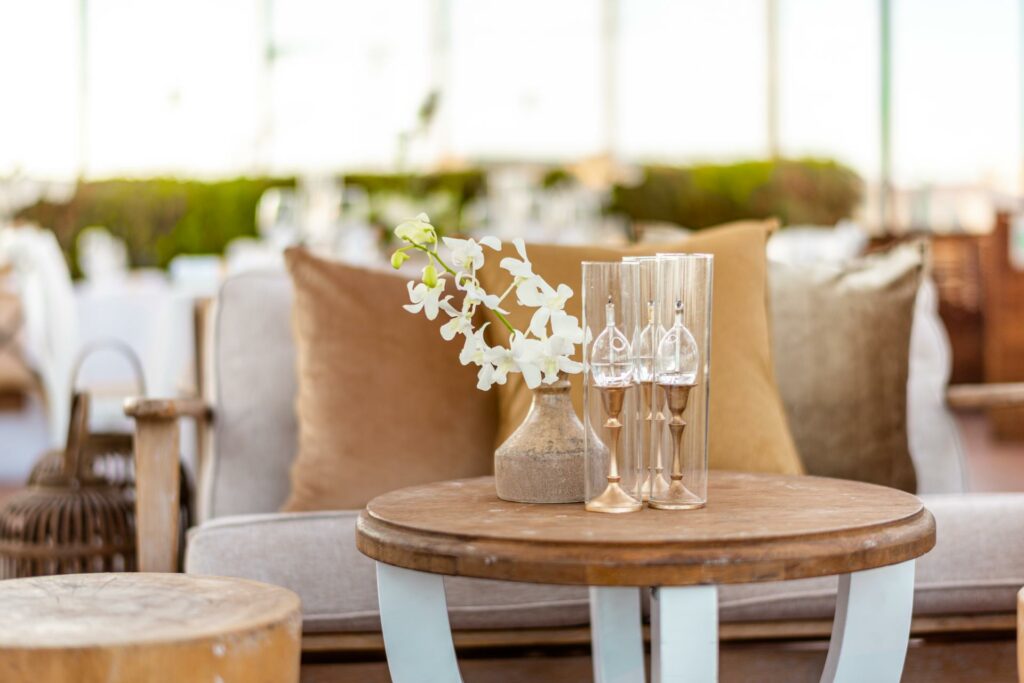 Dedicated Coordinators
Our team can pull off what many others may deem impossible. True professionals, they are wholly committed to ensuring your celebration is perfect, down to the finest detail.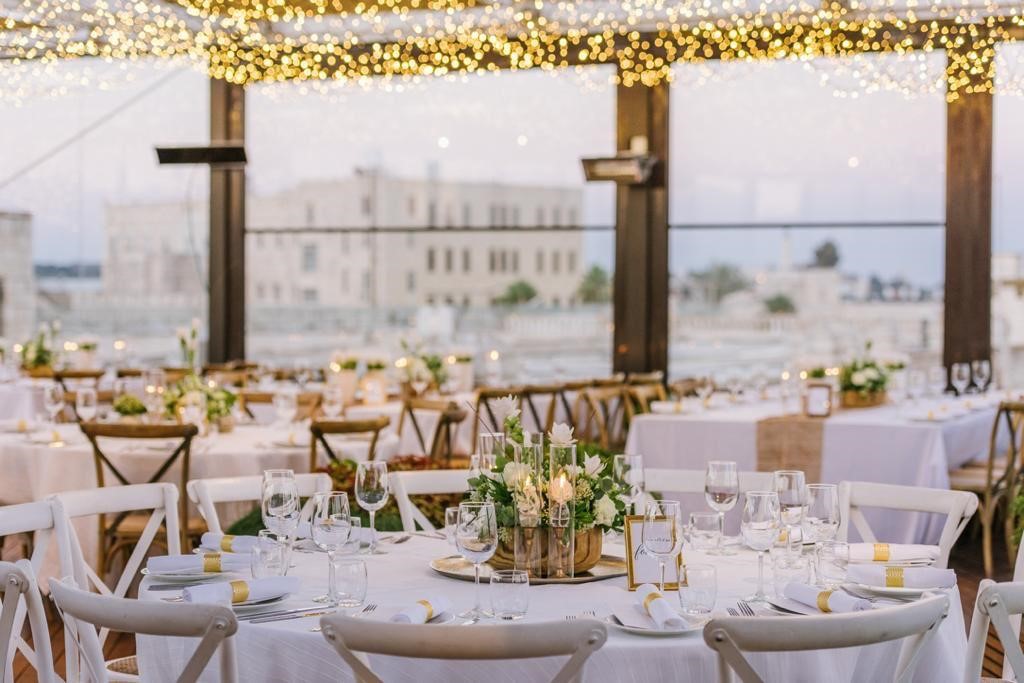 Our expertise has made Mamilla Hotel one of the most coveted wedding destinations in Jerusalem.
Weddings are a magical moment for bride, groom and the families, and at our one-of-a-kind Jerusalem location, we are specialists in making it as wonderful and as memorable as possible. A dream come true!
An Inspiring Destination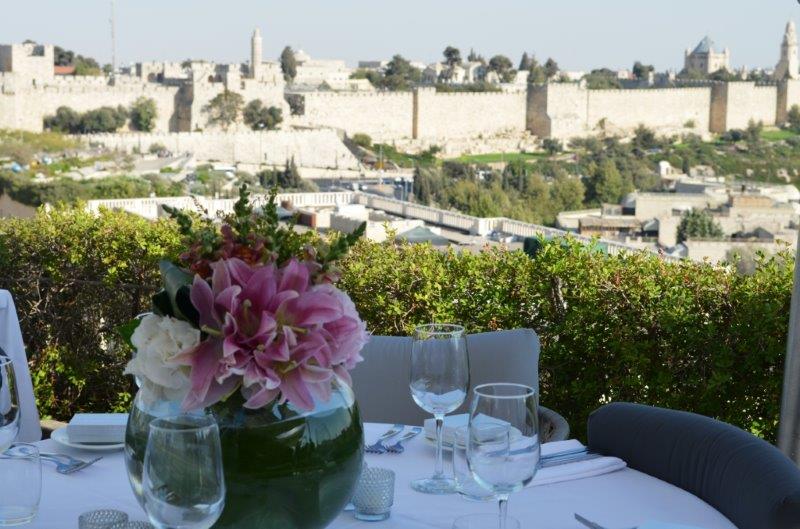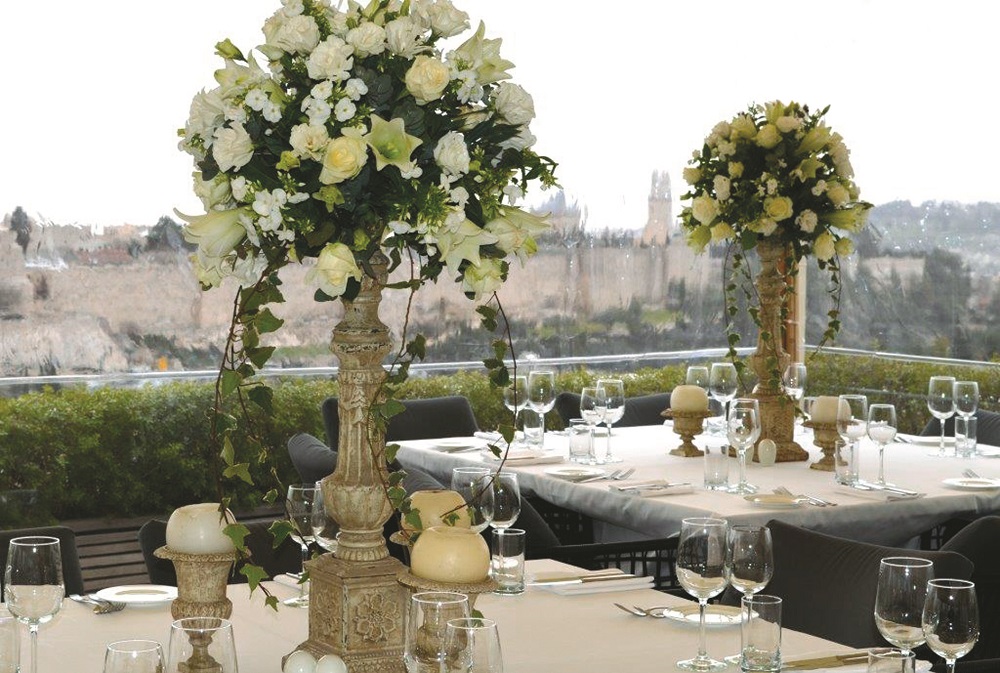 With an unmatched view of the Old City Walls, proximity to everything new Jerusalem has to offer, and with plenty of event spaces, rooms and suites for your guests, Mamilla Hotel has something for everyone. And with our professional team of event planners, there is no limit to what we can do for you.