Group Expertise
Mamilla Hotel's meeting rooms are popular locations for local companies and visiting businesspeople. The rooms provide maximum comfort and amenities (including presentation equipment), an intimate, quiet, and secure space, flexibility regarding guest numbers, event customization options, and equipment and food according to your needs.
The rooms are in the hotel's exhibition area and surrounded by original Israeli art. Whether you're involved in discussions or meetings, brainstorming sessions, or writing the next headline, you can step out onto the terrace for a break or enjoy some fresh air in our inner courtyard. For any event, the hotel Chef will tailor the perfect dining option for you. Mamilla Hotel maintains the highest level of culinary excellence, using high-quality ingredients, offering a wide variety of dishes, local baking and boutique Israeli wines.
Contact us:
[email protected]
Our location and expertise have turned the Mamilla Hotel into one of the most coveted meeting places in Jerusalem. The perfect blend of pleasure and business.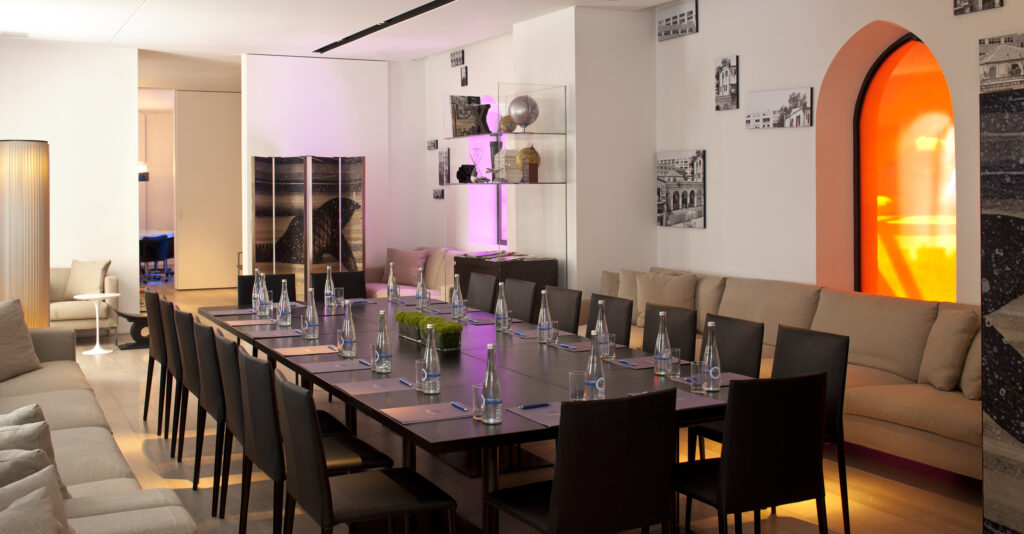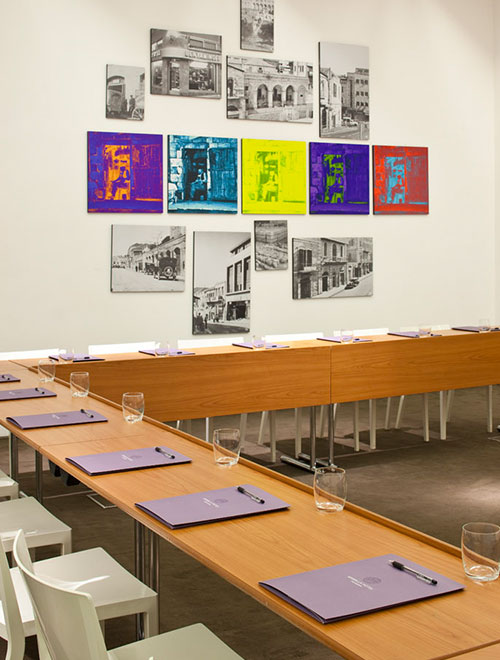 You can choose from a variety of rooms and make your selected space your own. Whether it's corporate events, meetings, conferences, or gala evenings, we're here to make your dream come true.
DISCOVER OUR VENUES