The Ballroom
The Ballroom: All-day Dining, and the Perfect Blend of Traditional and Cosmopolitan
For the perfect start to your day, capture the morning Jerusalem light with fresh breakfast prepared on live cooking stations in the magnificent Dining Room, an informal yet decadent stylish eatery that boasts a beautiful outdoor patio set amongst an array of tables and colorful chairs.
With its contemporary décor and harmonious ambience, the Dining Room creates a splendid setting for celebrating Shabbat Friday night dinner and lunch. From traditional local dishes to more cosmopolitan cuisine, meals in the Dining Room are a great way to savor the day of rest.
Events in the Ballroom can hold up to 250 people.
For inquiries, please call: +972-2-5482230
Mamilla Hotel's kashrut is under the supervision of the Jerusalem rabbinate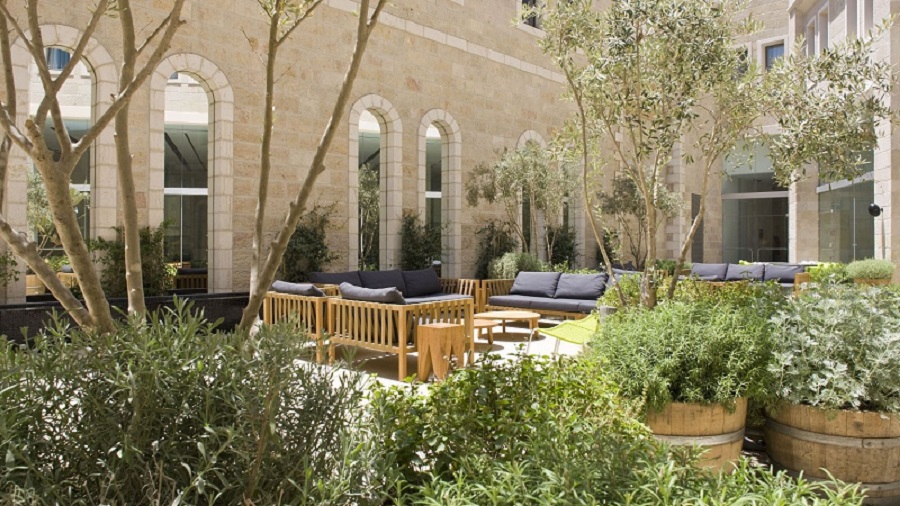 Hours
Lunch - Saturday
13:00 - 15:00
Dinner - Winter Friday
18:00 - 21:00
Dinner Summer Friday
19:00 - 22:00
Contact
11 King Solomon Street, Jerusalem (Access through Mamilla Hotel)