A Table For Two with Chef Cobi Bachar
November 14, 2018
Table for Two at Mamilla's Rooftop Restaurant
In honor of Hanukkah, we sat down with Chef Cobi Bachar at Mamilla Hotel's spectacular Rooftop Restaurant, the renowned Jerusalem fine dining restaurant, to find out about his culinary influences, special dishes and favorite Hanukkah recipe.
The chef restaurant overlooks the magnificent views of the Old City walls, in the Mamilla hotel, a destination hotel, in the city center, a true hotspot amongst locals and tourists alike, and a bustling location during the week of Hannukah.
Cobi, how did you get started in the food industry?
I grew up in a traditional Turkish household, where my father was dominant in our lively family kitchen, which is where I discovered my passion for the culinary world. I acquired my culinary education through Culinary Studies at Crowne Plaza. I then became the Sous Chef at Tel Aviv's elite Mul HaYam restaurant for many years, where I learnt everything I know, working under Chef Yoram Nitzan, who became my mentor, for 8 years. Throughout the years, I worked in many restaurants around the world, among them, Maison Lameloise, a 3-Michelin star eatery, with Chef Jacques Lameloise. Additionally I worked at Alnea, the high end 3-Michelin star restaurant with Chef Grant Asher, falling under the top 50 best eateries in the world.
Today, I am the Executive Chef at Mamilla Hotel, leading the well-known Rooftop restaurant, which overlooks the magnificent Old City walls, the Mediterranean restaurant Happy Fish and Jerusalem's exclusive bar, Mirror Bar.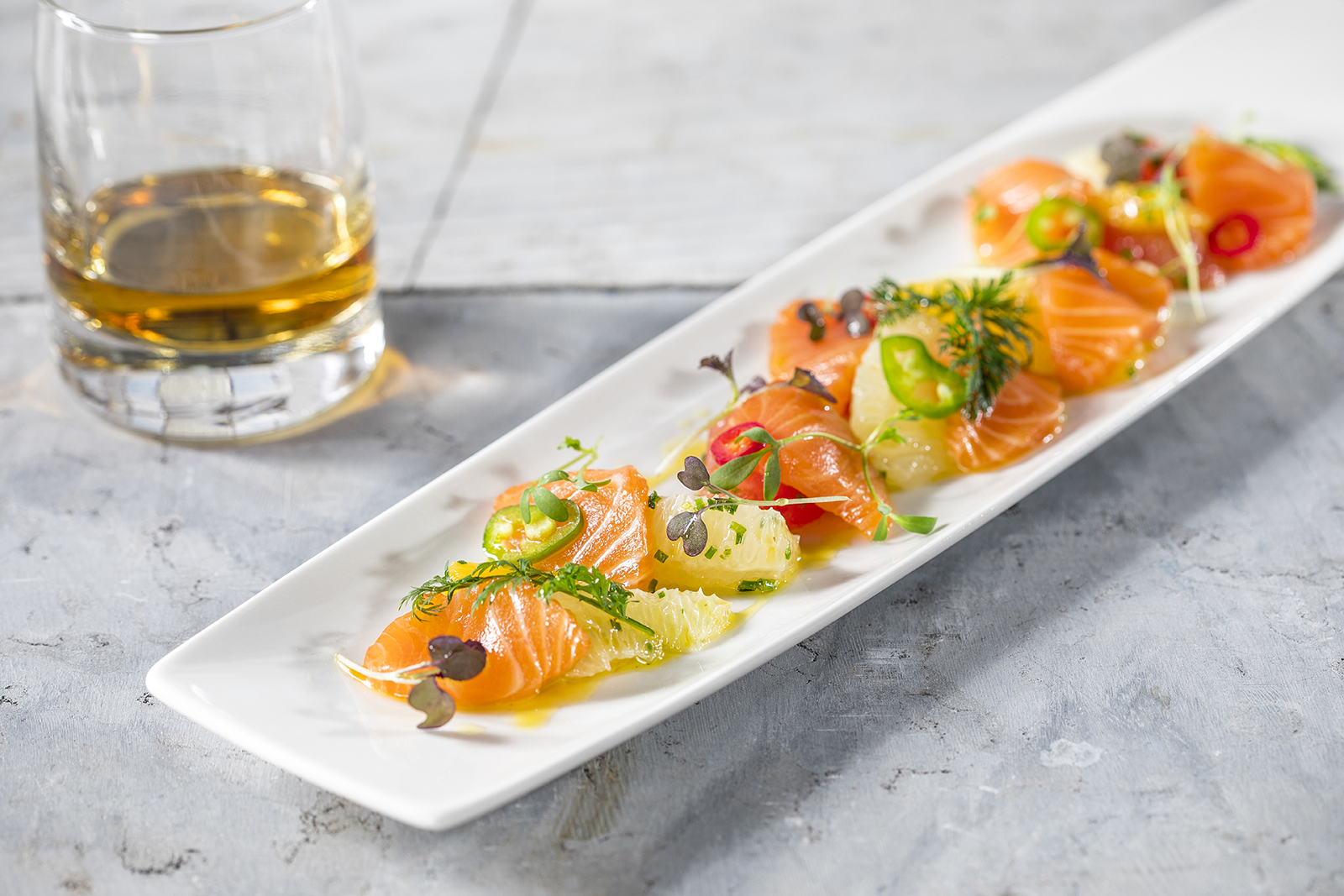 What was your favorite meal growing up?
As a young boy, I absolutely loved shakshuka, because of the sweetness of the tomatoes and gooey yolk. I truly remember eating shakshuka as a child.
What makes Israeli cuisine stand out?
The Israeli kitchen is made up of more fresh, seasonal products. Cooking time is generally shorter so there's room to be creative in the moment.
Which ingredient could you not live without?
I'm absolutely obsessed with vinegars and can't cook without them. Apple cider vinegar, berry vinegar, orange vinegar, red wine vinegar, and any other kind.
What is your favorite meal to create at home?
When I finally get home to my family at the end of the day, I love preparing fresh pasta for my kids, especially mini ravioli. They're absolutely love Abba's ravioli.
Which ingredient will making an appearance at Mamilla's Rooftop restaurant in the next year?
This winter, I'm going to be using loads of root vegetables which are perfect for winter soup and many other dishes for the cold months of winter.
Who are your culinary heroes?
Chef Yoram Nitzan. He was the first person to take a chance on me. We worked together for many years in the Mul HaYam restaurant. He's both professional and clever.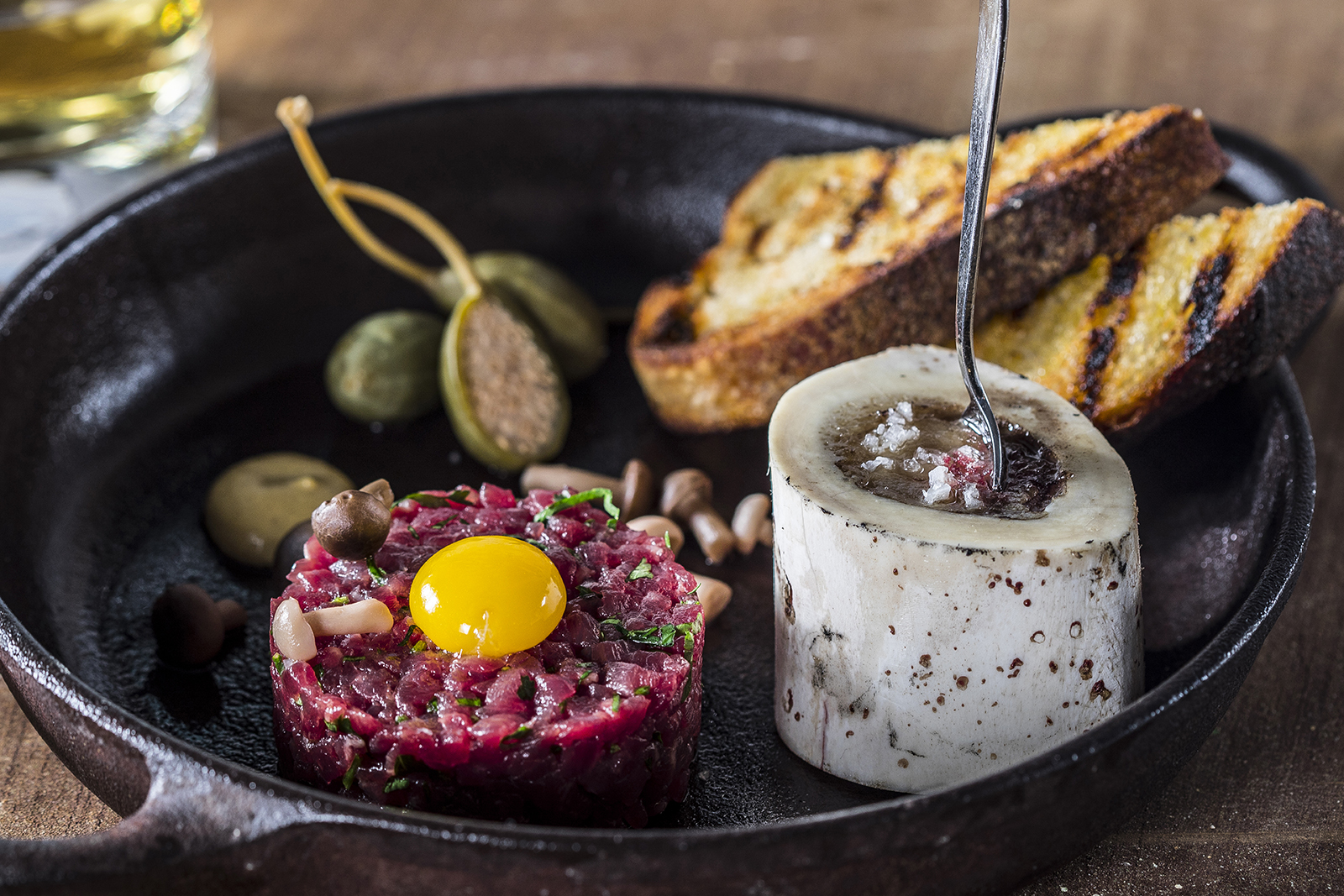 Is there an ingredient or a cuisine from somewhere in the world that you haven't yet tried but would like to?
It's a little difficult to choose only one ingredient. If I must, I'd say I would love to try new vegetables, herbs and fruit I have yet to taste. I would love to learn how to cook with them.

What is your favorite Hanukkah recipe?
Hands down, my mother's Bimuelos pancakes which are fried bread fritters with delicious cheese and herbs.
Bimuelos pancakes - Recipe
Ingredients:
1 loaf of bread
3 scallions, thinly sliced
1 container of soft cheese
1 block of feta cheese, grated
3 tbs. flour
3 eggs
1 liter of oil for frying
Salt and coarse black pepper
:Preparation
Soak the loaf of bread in warm water, separating the bread from the crust, using only the bread.
Squeeze the water out of the bread and transfer to a bowl, adding the remaining ingredients. Mix well and season with salt and pepper.
Heat up the oil in a frying pan on a medium flame.
Drop scoops of dough into the oil, using a spoon.
Fry for 30 seconds on each side and serve hot.