The Mamilla Avenue Benefits Card is a unique complimentary gift presented to Mamilla Hotel guests. Mamilla Benefit Cards offer a variety of treats and discounts at the diverse stores along the Mamilla Avenue and at the Mamilla Hotel restaurants, and special pampering at the Akasha - Holistic Wellbeing Center. Enjoy the experience, unique atmosphere and savor special memories.
Benefit Card will be awarded upon arrival to the hotel.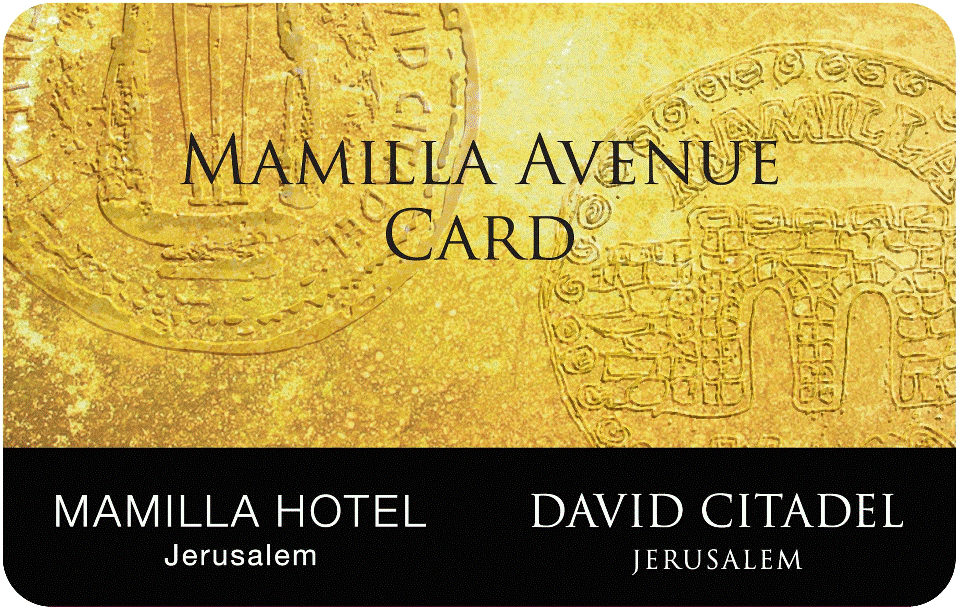 Terms and Limitations
Card must be presented at time of purchase in order to receive benefit.
Not eligible for double discounts / benefits / sales.
The use of the cards and its benefits are subjected to the regulations of each participating store.
Valid only at stores located along Mamilla Avenue.
The Hotel and Alrov Mamilla Avenue are not responsible to third parties / benefits provided in stores.